Blocking the Aisle While Looking at My Map
by Anabella Wewer
---
I'm out of touch. I must be. I didn't think I was, but when I glanced at the Billboard weekly charts for the week of Jan. 7th, 1995, I felt as if I had just landed on this planet (with my towel, of course). Then, I took a look at the list of nominees for the Grammy Awards, which came in through the AP newsfeed, and felt just as lost, so, needless to say, I was a little worried.
Ok, so I've never really been up on what's on the Top Singles category, but recognizing only two names was sort of disturbing. There was Boys II Men, which I recognize not because I know what they sound like, but because I have this vague recollection of hearing of them on the news; something related to criminal charges, but I could be wrong. Or maybe it was one of those "music" videos MTV was showing on New Year's Eve, reminding me of why I stopped watching MTV... And then there was Madonna. I know who she is; I recognize her voice and style, but I choose not to listen to it if I can help it, so that was it for the Top Singles chart.

So I went down the list and made it to the Top Albums category. There was a little bit of hope there, though I'm still amazed that Garth Brooks and Kenny G. hold the top two spots. But there was also Pearl Jam, Green Day, The Beatles (now, that is being good; twenty-some years after the band breaks up, it holds the number 10 spot on the list with the "Live at the BBC" album), Tom Petty, The Cranberries (oh cool, new album!), R.E.M., Eric Clapton... Ok, I know who these people are, and I even know some of the songs on these albums. Not so bad.
Next is Country Singles, to which I will admit total ignorance. Maybe if pressed I can name a few country singers, but that's it. So I keep going - Adult Contemporary Singles. Melissa Etheridge and Boyz II Men are at the top. I'm in trouble again. I recognize some names, no one I'd particularly listen to, but hey! And then on number 16 is Sting's When We Dance. Wait a minute! When did that happen? Ok, maybe I haven't been listening to the radio often. Please understand - I moved to Allentown, PA from Boston this year, and well, the radio stations around here don't compel me to listen for more than ten minutes... But Sting? He released a new album and I didn't know? Thank Somebody for the Net. In three minutes I had the scoop. It's a Best Of album, with a couple of new tracks. Had to have it. Decided to go to the record store and check it out.
There's no Tower Records around, so I went to this store a friend of mine recommended, Toones, on 19th and Hamilton for those who frequent the Keystone State. Neat store, once you figure it out. Small and very crammed, but with character. Anyway, I brought with me printouts of both the Billboard list and the Grammy's list since at this point it seemed as though I needed a map. Sure enough, on the one rack that holds their top 20's was Sting's new album. Cool. They also had a few of the others, but to my relief Garth Brooks wasn't there. Maybe it isn't a matter of being out of touch after all.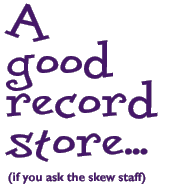 So, I stood in the aisle, probably annoying a few people, reading down the list to see what else I should be looking for. R&B is another category I probably shouldn't comment on. Just not my thing, so I went on to Modern Rock Tracks. I should do better here. Well, maybe. I have heard most of them, but don't own any. Determined to change that, I got Live's latest album, Throwing Copper.
I stopped reading the Billboard list when I glanced through the Latin Tracks list and didn't see Juan Luis Guerra's latest album, which I already own, and noticed UB40's Promises and Lies, which I got a long, long time ago. Then again, Bob Marley's "Songs of Freedom" is still in there too...
There was still the matter of the Grammy nominees. Every year at about this time I ask myself the same question - what is the difference between "Record of the Year" and "Album of the Year"? Maybe I should ask someone else some day. Anyway, nothing there I wanted to get. Interestingly enough The 3 Tenors in Concert 1994 (Placido Domingo, Jose Carreras and Luciano Pavarotti) received a nomination for Album of the Year. Maybe there's hope for the music world still. But no, I didn't get it. Just a mood thing, nothing else. I do, after all, own their previous, live, all-three-of-them-singing-together album. Very good one; lots of that Latin passion coupled with real singing voices that have actually been trained to do this.
Eric Clapton is probably worth listening to, but titled "The Cradle" I assumed it is dedicated to and about his son who died tragically a couple of years ago, and, well, I was in a happy, bouncy mood, so I left it there.
Down the categories I went. Disney follows its tradition of the last few years with two titles nominated for Song of the Year from the soundtrack of The Lion King and eight other nominations scattered throughout. This time around the composers are Elton John and Tim Rice (Academy and Grammy award winner as co-writer of the soundtrack for Aladdin, among others), which makes me wonder what Allan Menken is up to. I hear The Lion King's soundtrack is Disney's best selling album of all time. Once again, I'm just not with the crowd. Last year's nominees, The Nightmare Before Christmas, with Danny Elfman's orchestral score and witty lyrics, and Menken & Rice's score to Aladdin, seem to me to be much superior from the musical and lyrical point of view, yet I don't recall Nightmare winning.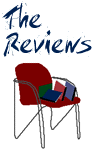 Nominated for New Artist of the Year are Ace of Base (no clue), Counting Crows, Crash Test Dummies, Sheryl Crow and Green Day. An easy one for me since, had this been the age of vinyl, Counting Crows' August and Everything After would have been one of those I would have had to buy three times.


At that point I decided that I wasn't interested in anything else on my lists, so I went home to get enlightened, and as I sat there, I noticed a couple of odd things about the Grammy's nominees list. The first one is under Male Pop Vocal Performance: The Most Beautiful Girl in the World by, and I quote, the artist formerly known as Prince. What does that mean? Ok, so he doesn't want to be called that anymore; couldn't he pick a new name? I wonder what it says on the album cover. Maybe I need to go back to the store... Yes, I've heard it, but my head just said, "Oh, Prince's got a new song out." And why is Peter Gabriel listed in the Male Rock Vocal Performance category for "Red Rain"? Oh, maybe it's the Performance part, I get it... Secret World Live did come out last year and his performance of "Red Rain" is just amazing. Just got confused there for a minute. I adore Peter, and, if it was up to me, he'd win the Male Vocal category every year for whatever he put on tape, but "Red Rain" is old. I know this. That was back when I looked at the Top 40 list and had, at some point or another, heard just about every song in it.


---