They have trucks now.
by Anabella Wewer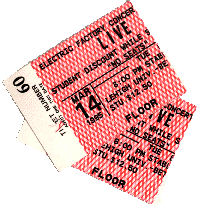 They used to be able to fit everything in a van and go. They have trucks now. And they individually thanked each member of their crew at the concert that ended just an hour or so ago for bringing them to where they are now.
This is just a small indication of what has happened to the four guys of nearby York, PA, who just a couple of years ago were virtual unknowns. Live played to the sold-out, almost-hometown crowd at Stabler Arena in Bethlehem, PA, for an hour and half.
As is expected of a band so young, they played almost every track from their two albums, and they did so with enormous energy and with a stage presence that reflected the last year of their lives. 1994 saw the release of their latest album, "Throwing Copper", and found them playing on Saturday Night Live and taping MTV Unplugged just a few weeks later. They played Woodstock and Womad with the likes of Peter Gabriel and Midnight Oil; a far cry from the local bars and teen-age dances they were playing just three years ago. Yet, tonight, they were home. There was a familiarity with the audience; they talked about a local bar where someone screwed them out of $200 a couple of years ago, so they figured they'd invite the 10,000 or so cheering fans for a drink afterwards.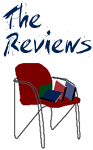 From their almost ballad-like verses to their head-banging choruses, the band went through their set with never a dull moment. Although the stage was simple, the lights were impeccably executed and coordinated with the music, not that this was one of those concerts where you hang out and watch the lights. But everyone was watching the lights when, for the opening song of the encore, three of the four band members were on stage, but songwriter and lead singer Ed Kowalczyk wasn't. We could hear him, though, and the spotlights were going wild. He showed up at one of the gates, surrounded by security guards, a few feet from screaming fans, singing the soulful lyrics of a song whose title I never seem to remember, and, well, it's late, and the album is nowhere near my computer.
My opinion of the band went down rapidly when they invited the lead singer of one of the two opening bands, Love Spit Love, up on stage to sing "I alone" with them, and referred to Love as "a wonderful band". The band was far from good, the lead singer's voice flat, the lyrics, well, I actually was so bored I wasn't really listening anymore. The crowd surfing was much more interesting to watch. Anyway, so he did come up and "sing" with Live, but my respect for the band was quickly restored when the band members quickly drowned the other guy's voice by virtue of their being so much stronger. I guess giving him those monotone lines in "I alone" was appropriate; the man doesn't have any lows or highs.
The first opening band, Sponge, from Detroit, was much, much better than Love Spit Love. Though not a musical wonderness, it was good in that head banging sort of way. Worth your bucks if they play a small venue near you.
Live plays a strong, powerful, intense show. Go see them. You'll soon be a fan. That's what happened to me when I ran into them last June at a Womad concert in Mansfield, MA.
For concert info, check out their Web site! It is updated all the time, but from what I can tell, it is maintained by a fan.


---